*This post may have affiliate links, which means I may receive commissions if you choose to purchase through links I provide (at no extra cost to you). As an Amazon Associate I earn from qualifying purchases. Please read my disclaimer for additional details..
In a housing market this hot, even renters have to make the right moves to find the place they want. Simply looking through listings for something in your price range isn't enough to get the job done anymore.
When you apply for an apartment, you're likely going up against several other applicants. What are they doing that you aren't?
When you're searching for an apartment to rent, how many apartments should you apply to? Is it bad to apply to more than one? Absolutely not! That's like saying you should only apply to one university or one job.
You need to apply to multiple apartments to increase your chances of getting a place that you like. Once you narrow down your top 2 – 3 choices, applying to more than one increases your chances of getting into a place quickly.
Landlords and apartment complexes aren't limiting the number of applicants they get. They open things up because they want to get the best applicants possible. Good applicants generally mean good tenants.
A lot of the time, when there are two or more good applicants, it comes down to small details when it's time to decide who gets the lease.
Here are some tips you can use to increase your chances of getting a great apartment.
Applying to Multiple Apartments
When you submit applications to apartment buildings, the property manager will generally let you know how long you should expect to wait.
They may solicit applications and advertise the vacancy for a couple of weeks, but they want to get it filled as quickly as possible.
An empty apartment means no income is coming in, so they want someone in there with a lease sooner rather than later.
In a competitive rental market, you're probably going up against several other applicants. Here's how you can make yourself stand out.
Your Credit Report
If you've got a good credit score with good history, you're going to be at the top of the heap of applicants. This can be a challenge for some people, especially younger college grads who don't have years of credit history.
If this is your case, then think about asking one of your parents to come on as a cosigner.
Your Deposit & First Month's Rent
Have these ready. Show up for the apartment tour with a check or mail the check in along with your application. It lets the application screener know you are serious about renting the unit.
Remember, the people who are looking over applications know that most people are applying to multiple apartments. Their job is to find a good applicant who is likely to sign the lease and move in.
Limit Your Demands
In a renter's market, you can make demands about replacing carpets, installing fans, and making other accommodations before you move in.
However, in a tight market, it's hard to do because someone else will take the unit no questions asked.
You may want to limit any asks, at least until after the lease is signed and you've moved in. That, or you can only look for units that don't need much work.
Send a Letter with Your Application
Sort of like a cover letter on a job application, think about sending in a letter with your application. Explain what stands out about the unit and why getting the lease is important to you.
Good References
Make sure to include good references who will give you a glowing recommendation. If you haven't lived on your own before, including bosses from previous jobs who can speak to your track record and reputation.
The Ability to Pay
Some places will ask for things like paystubs to further establish your ability to pay. Have those documents ready when asked.
Follow Up
Following up on your application isn't annoying. You should do it every few days to let the property manager know that you are still interested in the unit.
How Many Apartments Should You Apply To?
This depends on how many you're interested in and how much time you have to fill out applications.
Start with a few and increase the number you're applying to if you don't get the one that you want. If you're submitting multiple applications, you're probably going to hear something back fairly soon.
If you apply to a ton of apartments at the same time, you're going to be busy fielding calls from application managers and landlords asking you to make deposits and fill out other documents, so there is a time management consideration as well.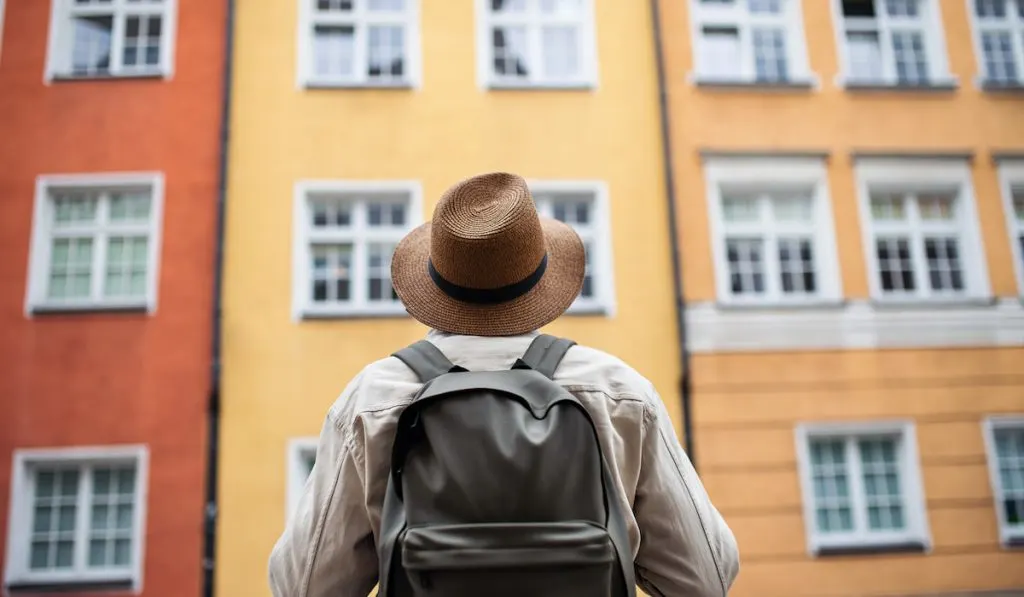 Can you have more than one apartment in your name?
There are no reasons why you can't have more than one apartment in your name.
Your apartment lease doesn't show up on your credit report, so unless a landlord or an apartment complex explicitly asks, it's unlikely they'll ever know that your name is on another lease.
Having two or more apartments in your name is no issue as long as you can pay for them. You won't hear a peep from a landlord if the rent is on time every month and there isn't anything nefarious going on in the unit that causes neighbors or other people to complain.
If you're worried about it, bring it up to the property manager and see what they say.
Can you cosign for more than one apartment?
A lot of parents have to cosign for more than one apartment because they have more than one kid. It happens all of the time. Again. It's all about the ability to honor the lease.
If the numbers make sense, it won't be a problem. Landlords and property managers deal with these situations all of the time and typically won't bat an eye if you've cosigned on another apartment before the one you're signing on now.
Applying for an apartment one at a time is a good way to extend your search. It's a numbers game out there now, and the more seeds you plant, the better chance you have of getting an apartment that you like that is in a good location. Keep at it and do your best to make your application shine.