*This post may have affiliate links, which means I may receive commissions if you choose to purchase through links I provide (at no extra cost to you). As an Amazon Associate I earn from qualifying purchases. Please read my disclaimer for additional details..
When you're starting out, interior design has to be done on a budget. For all of the recent college grads out there or people who want to save a buck, you can furnish your entire apartment for less than $1,000.
It's going to take some work and creativity, but you don't have to stick with the stuff you inherited from your parents or picked up from random people in the dorms. You can design a nice living space for yourself on a budget.
We've put together some ideas on where you can find nice pieces and what you can do on the weekends or evenings to make your place look amazing.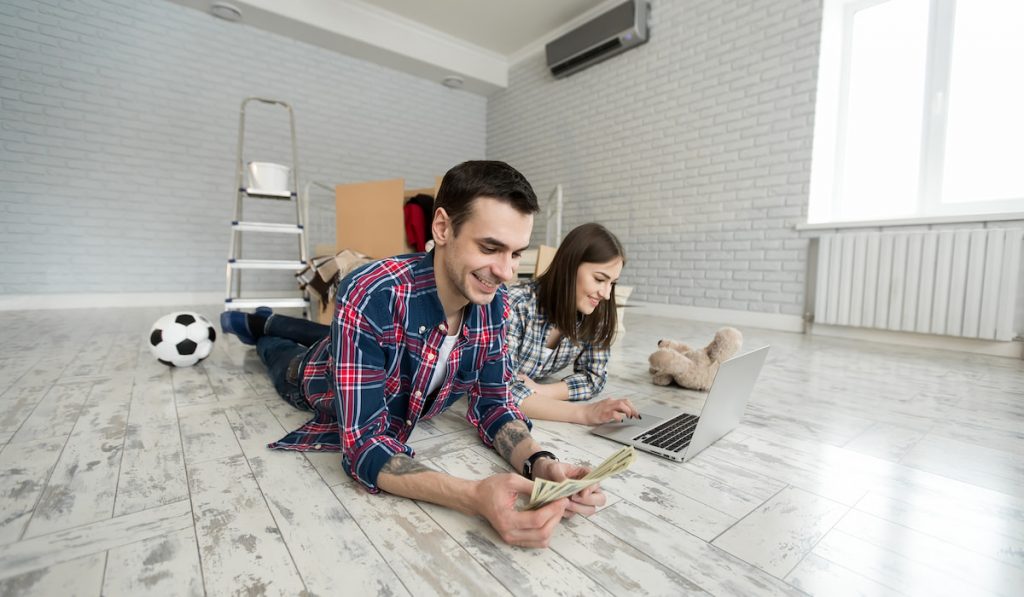 Avoid Going into Debt to Furnish an Apartment
A big mistake a lot of young people make is going into debt to buy furniture and electronics. Yes, we know you have a new job that pays well now, but you still shouldn't spend money you don't have.
You don't need to take on thousands of dollars of debt to buy the bedroom set you want. That can wait for later on when you actually have the cash to spend.
Instead, focus on saving money and buying bargains that you will love. Deals are out there, all it takes is some time and ingenuity on your part.
Look for Gently Pre-Owned Items
A lot of people turn away from used items. That's unfortunate because there are some incredible finds out there.
Whether you're looking on Facebook Marketplace, Craigslist, or some other site, you can capitalize bigtime by looking through listings for hidden gems.
Every day, some homeowner somewhere changes their mind about their interior design scheme. They want to change the way a room looks or repurpose a basement.
That means old stuff has to go, even if it's in perfect condition! Now, you may not want to buy a used mattress, but a dining table or a work desk can be had for a fraction of what it would cost new.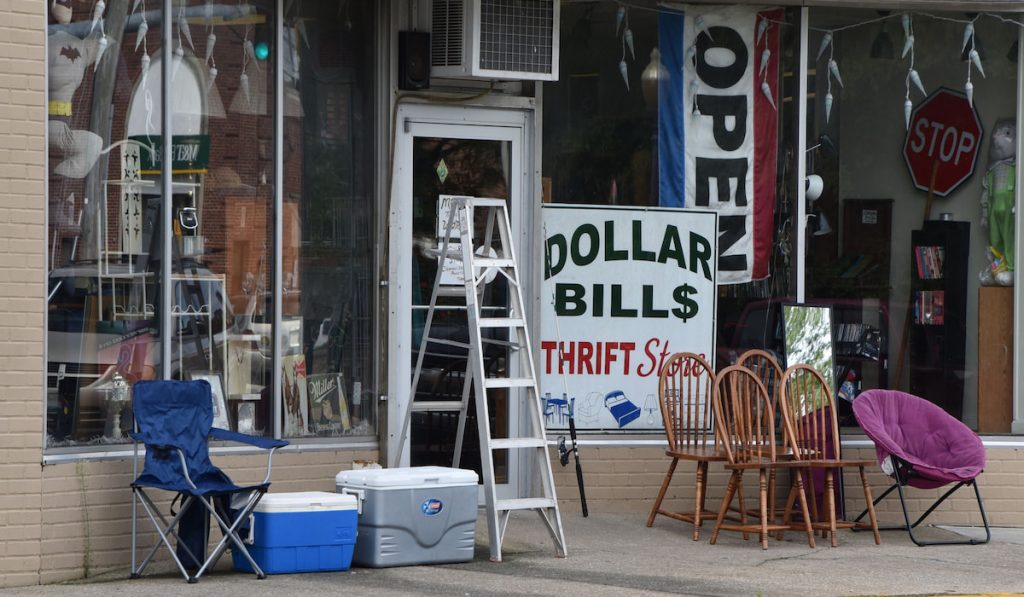 Get on your phone or your computer and set some filters and notification alerts so you can respond when nice items show up.
You typically have to move fairly quickly to get the best items, but it becomes a game that can be a lot of fun as you try to source cool furnishings.
Think About Refurbishing Old Items
You'd be surprised at how much better you can make a piece of furniture with little effort. Usually, people get rid of things when the paint is chipped or the wood gets scratched.
With a bit of paint or polish, you can make them look new again. If you're into doing a bit more, you can watch a tutorial online and learn how to apply a wood stain.
That way, you can pick up furniture that people donate or sell and make it look like a quality antique.
Get Some Great Accent Pieces for a Bargain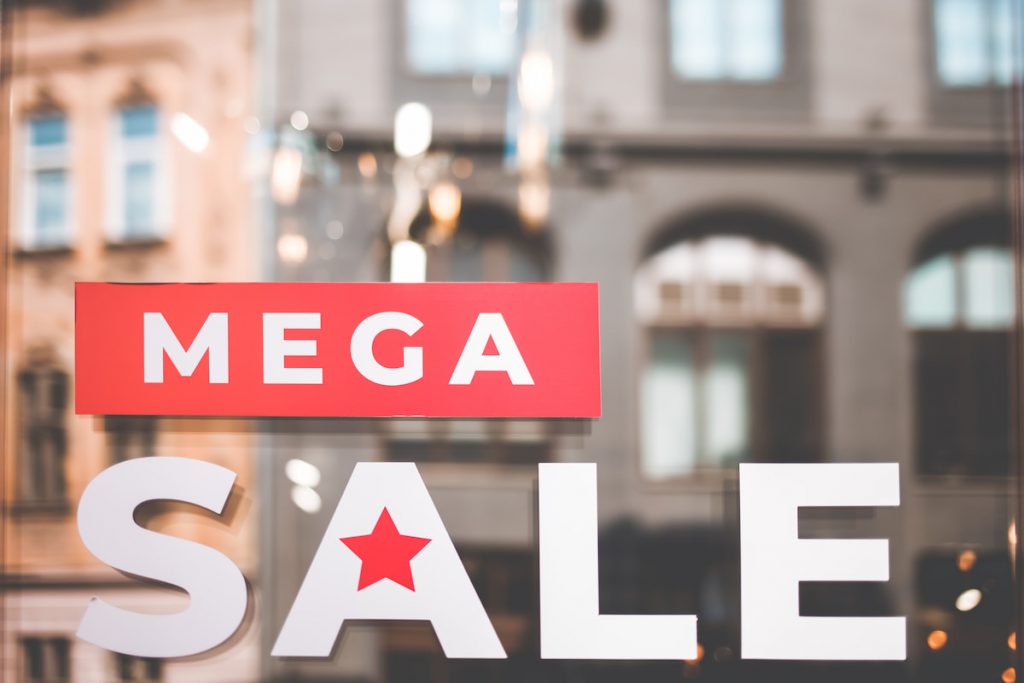 When you're buying your first furniture for your apartment, the best bet is to stay with neutral colors like grey, navy blue, and other darker hues.
Keep your walls light to brighten the room, and highlight your design aesthetic with accent pieces like throw pillows, area lamps, and wall art.
For under $20, you can find some cool pillows, throw blankets, and other stylish accents at Ikea, H&M, Uniqlo, and other similar stores. You can also monitor sales at stores like Anthropologie or Urban Outfitters to get a bargain.
The great thing about keeping your core pieces neutral and highlighting them with accent pieces is that it doesn't take buying a whole new couch to give your room a new look.
All you have to do is buy different sets of pillows and rotate them around your house for a refresh.
Things You Should Spend On
We know you want to live a little, and there are certainly things you should spend money on because they're worth it. Here are some places you should concentrate your spending on.
Your Mattress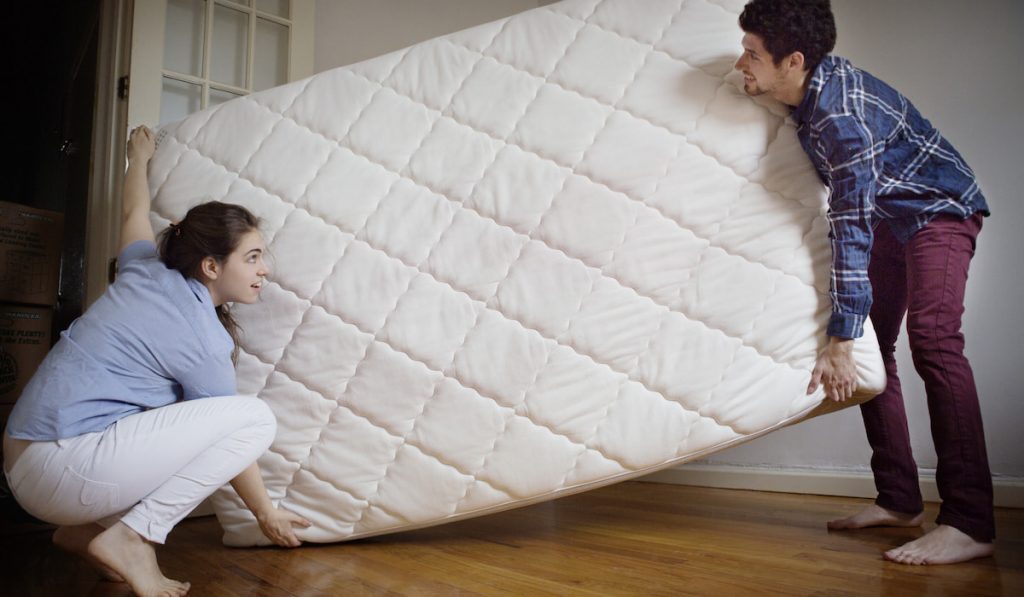 You're going to spend years sleeping on the thing, so make sure it's comfortable and good quality. Now, a really good mattress can cost thousands of dollars, but you can find a decent one for between $300-$500.
That's a lot of your $1,000 budget, we know, but you'll be glad you spent the money. Other stuff you can sacrifice on, but a good mattress is a must.
A Good Cooking Pan & Knife
You'll save a lot of money by cooking at home, even if it's just frying up a couple of eggs in the morning. To make cooking easier invest in a good pan and a knife.
Both can be had for around $50 each, and it will make time in the kitchen more enjoyable.
A Decent Office Chair
These days, people are spending more time at home than ever. Over the past year, millions of Americans have converted rooms in their apartments into office spaces.
To make the most of your time working at home, invest in a good office chair that you will feel comfortable sitting in for hours every day.
You don't have to spend more than $100, and you may even be able to find a good deal on a lightly used one online.
A TV Stand/Dresser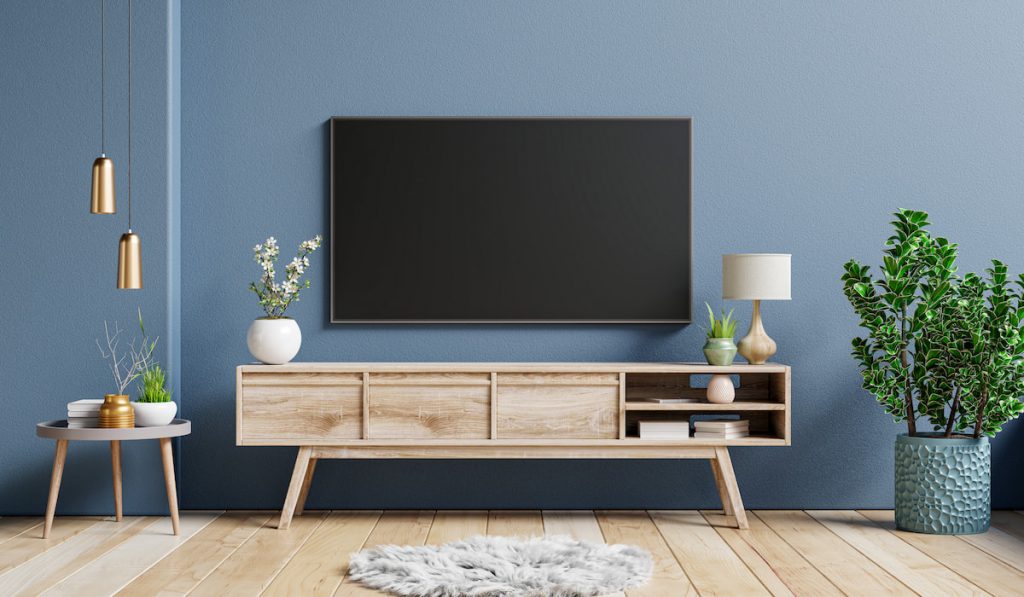 When you're on a budget, finding multiple ways to use one item is a key to effective furnishing.
Instead of an entertainment center, think about buying a dresser that's large enough to accommodate a TV on top. That way, you can store clothing, cords, and other items in the drawers without having to buy more dressers.
When you're furnishing your apartment on a budget, go with a minimalist design and select your pieces wisely. There's little room for error, and buying the wrong thing can fill you with regret.
Put in the time to study styles that you like and don't settle too much when you're picking out pieces for your bedroom and living area. Done right, your apartment can look amazing and won't break the bank.
Resources